Francis E. Lester - Rambling rose
Francis E. Lester - San Juan Musk
Simple, flat flower, 5 cm in diameter, composed of 5 white shaded petals with a visible yellow center, exudes a strong musky scent. Upright, vigorous growth, reaches 6 meters in height and 3 meters in width, very resistant to diseases and with semi-glossy leaves. In autumn it produces rose hips, it flowers only once in the season. Suitable for semi-shaded locations.
Selected by Lester Rose Garden in 1946, it obtained a certificate of merit from the RHS.
According to Bill Grant (a leading rose expert) Francis E. Lester became widespread after Lester's death. This variety soon disappeared from American gardens, but continued to be grown in Europe. The 1928 American Rose Annual contains an article by Francis E. Lester on the Monterey Municipal Rose Garden. Francis E. Lester is one of the roses that passed the "Ten-Year Rose Trials" in the ten-year rose trials at Longwood Garden.
Rose name
Breeder
Description
Francis E. Lester - San Juan Musk
Lester
Fragrant white rambler resistant to diseases.
Price
Weight

15,00

€

2,5 kg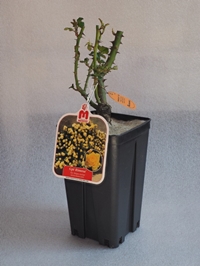 vaso 2,4 Litri
They may also be interested: